SINOPIA WILL HELP YOU MAKE THE RIGHT CHOICE THANKS TO CUSTOMIZED SESSIONS THAT ARE ADAPTED TO INDIVIDUAL NEEDS AND ARE GROUNDED ON 5 PILLARS
Self Discovery
My personality, my interests, skills, talents, values, what motivates me.


OPEN UP HORIZONS
To explore all the different possibilities (schools and jobs)


DEFINE MY CRITERIA OF CHOICE


CHOOSE ONE OR MORE PROJECTS
School or career


IDENTIFY THE STEPS TO GET THERE
Our aim is to help every 7th or 8th grader choose the ideal high school path for him/her. We are going to take you through an exploration journey helping you discover your personal characteristics, talents, interests and skills, while assessing your priorities and learning about all the school options available.

WHAT CAN I DO WELL WITH LITTLE EFFORT?
WHAT DO I WANT TO DO AFTER MIDDLE SCHOOL?
WHAT ARE MY INTERESTS AND PASSIONS?
WHAT DO I WANT TO DO WHEN I GROW UP?
2 to 4-sessions, each lasting 60 minutes in person or via Skype
Every session will be adapted to the student's needs.  We invite the parents to come to the first and last session.
WORKSHOP FOR PARENTS AND STUDENTS
This workshop is open to the whole family and its goal is both to provide them with an overview of all the school options available, and to give them practical tools to make a conscientious and satisfying choice
Available for students in 7th or 8th grade
We create projects that focus on reinforcing the students' ability to choose independently their school/career project.  Students in 7th and 8th grade will explore their needs, interests, abilities, dreams, aspirations in order to reach a conscientious choice.
AND AFTER MY HIGH SCHOOL GRADUATION?
These counseling sessions will help 11th and 12th grade students shape an academic/professional project that is aligned with their personality, interests, talents, skills, criteria of choice and personal values.
WHAT DO I WANT TO DO I GROW UP?
WHAT TRULY MOTIVATES ME?
WHAT IF I WANT TO STUDY ABROAD?
WHAT ARE THE BEST OPTIONS FOR ME?
6-sessions, each 90 minutes in person or via Skype
This is a comprehensive cycle of sessions that can be customized to the individual need of every student. We invite parents to participate to a first introductory session as well as a last one, during which they will get a final feedback from their child.
We organize workshops on specific themes such as: 
– The best orientation for those who want to study abroad
– The metaphor of "the Tree of Life" as an orientation tool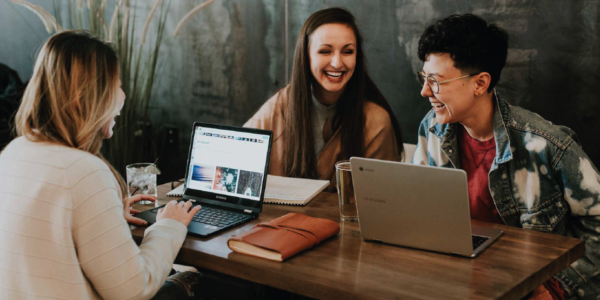 For 10th, 11th and 12th graders
We create comprehensive projects that focus on reinforcing the students' ability to choose independently a school/career path.  We help students in getting to know themselves, to become aware of their own needs, interests, abilities in order to reach an informed choice.
UNI – FROM UNIVERSITY TO A CAREER
Sinopia helps young adults that are about to enter the professional world explore their ideal career path and supports them throughout the different phases of their job search (CV, interviews, covering letters, job applications).
HAVE I CHOSEN THE RIGHT PATH FOR MYSELF?
WHICH ARE THE CAREERS THAT ARE BEST ALIGNED WITH MY TALENTS AND ASPIRATIONS?
WHICH ARE THE FIRST STEPS THAT I NEED TO TAKE TOWARDS MY CAREER GOAL?
WHICH ARE THE OBSTACLES AND DIFFICULTIES? HOW DO I OVERCOME THEM?
6 sessions – 90 minutes each – in person or via video call
A comprehensive and in-depth cycle of sessions that is respectful of each person's goals and priorities and focuses on bringing to light his/her personal characteristics and abilities in order to outline a precise and customized profile that will help search for the ideal professional path.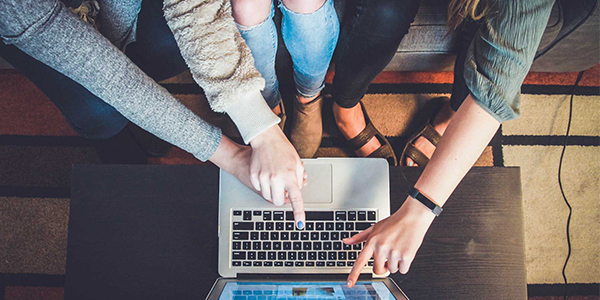 Tailored duration  – minimum 4 attendees
We organize workshops on specific issues both for those who are thinking of continuing onto further education, or would like to jump start  their professional life.
Among the issues we propose: How to look for a job; How to write a CV; How to use social media to find a job; Getting ready for a job interview; How to study or find a job abroad.
What makes Sinopia orientation counseling different from any other, is the fact that it allows you to understand what you really want to find in your academic/professional project. In doing so, it helps you clarify the direction you want to take and why.
The most useful thing for me is that it made me think about my passions and how to match them with real professional areas. It also gave the chance to discover jobs I did not know existed. I recommend these orientation sessions and I would tell people: "Do you still not know who you really are? Then you must go there and find your passions."
I found these orientation sessions to be very helpful in order to deeply understand myself, to discover my inclinations and the professional area to engage myself in. Sinopia helped me identify my ideal academic path and my future career direction.